About Us
We love food, we know how to make our food great
About Us
Sangerz Real Food opened in 2009 and have been going strong ever since. We are a busy take away shop that makes a variety of takeaway food and catering platters.
We are open 6.30am till 3pm, five days a week. Our food is fresh, delicious and made the way you like it.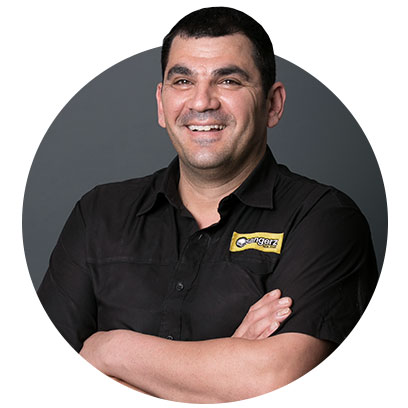 Meet Owner, Angelo
Experience! It's in my genes. Growing up in a takeaway shop and learning how my parents did things makes my shop a standout. I know how to prepare and make great food.
I grew up in a takeaway shop. My parents owned many successful businesses and during my younger years I spent most of my time in the shop. This was a great benefit as I could see what my parents did well and why their customers kept returning. I also discovered ways I thought they could improve, and have loved the opportunity to implement some of these ideas.
We only use suppliers that are proven to produce quality, delicious and fresh food. We cut our salad on site everyday and we make our meals for the everyday worker. This means our food is not only delicious but also generously sized.
We know our food is outstanding because our customers keep coming back.